OMiG announces Christmas Party with a special guest from The Code Institute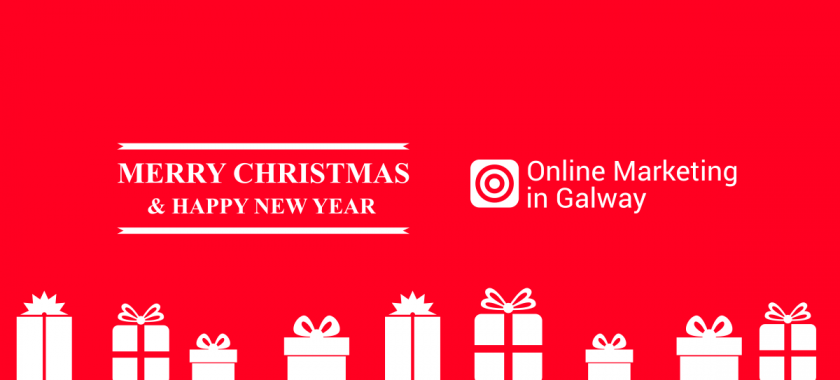 With the festive period well under way at Eyre Square, OMiG has revealed their plans to host their last seminar of the year and Christmas party on Tuesday, 13th December at the Portershed, Galway.
Along with a celebration of a great year for OMiG and some exciting announcements for 2017, the party will kick off with two guest speakers.  Enda Folan, the Event sponsor, and Manager of Computer Troubleshooters, will offer his top tips for the importance of data security and ransomware. His company offers quality Computer/IT/Cloud technical support in the growing IT user marketplace.
Enda will be followed by the main speaker of the evening Eoghan O' Neill, Education Advisor and very first employee of The Code Institute.  Offering the only university accredited coding boot camp in Europe, the Institute is dedicated to producing career-ready developers to maximise graduate employability and bridge the growing ICT skills gap.  The title of his talk is "5 Times Marketers Used Tech To 10x Their Marketing".
OMiG has been powered throughout 2016 by Bank of Ireland, their primary sponsor whose contribution, along with others has helped improve their offerings year on year.  This Christmas party brings together members of OMiG, their sponsors, and local businesses in an opportunity to network, share and learn.  A party will follow the main talk in what promises to be an epic celebration, including a raffle, disco, and entertainment provided by Bentley Productions.
OMiG regularly hosts events and seminars. Sponsoring one of OMiG events, or sponsorship/partnerships for the year is completely affordable, enabling, company and brands to get real engagement, direct contact with attendees and an opportunity to support Galway's ever growing business and tech eco-system.
All proceeds from ticket and raffle sales will go directly to Western Alzheimers. Tickets are priced at just €5 each this includes attendance and access to complimentary refreshments served with the compliments of the event sponsor Computer Troubleshooters, Independent Brewery, and Handsome Burgers.
[btnsx id="4580″]