Digital Marketing Seminar: The Marketing Automation Rollercoaster – stories, stacks, and layers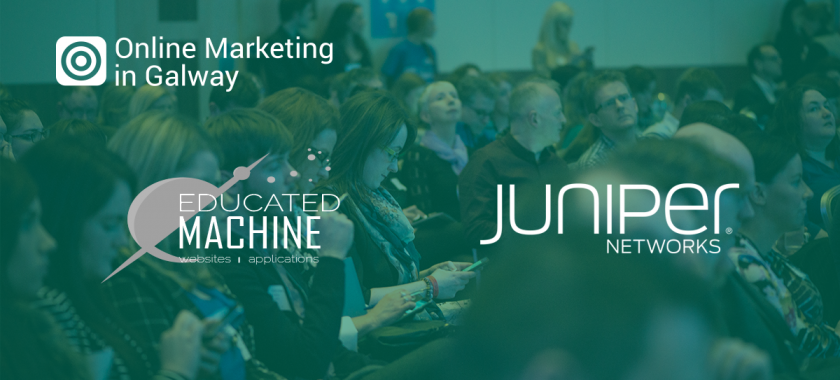 The next OMiG Meet Up, takes place on Tuesday 26th September at 18:00 in the Portershed. The keynote will be presented by Dave Silke, VP Global Demand Center, Juniper Networks – Title: The Marketing Automation Rollercoaster – stories, stacks, and layers. The presentation will look at the following areas:
Digital is not social
Content and buyers and needing to fall in love with process
The pervasiveness of automation – is there an end game
The power and pitfalls of insights and analytics
Driving the business impact – goals/measurements and keeping people honest
People and skillsets – the balances and the dangers
Eighteen months ago, Dave was asked to set up, build, and establish a global campaign/demand center for Juniper Networks. After a rollercoaster of a journey, filled with highs and lows, Juniper's Global Demand Center now creates $400M in annual opportunities for the company. There are a thousand stories to tell and hundreds of lessons learned, and it's likely that the journey, through new worlds of automation, technology, tools, data, content, and analytics, has only just begun.
BOOK YOUR FREE SEAT NOW TO THIS EVENT.
Note, seats are limited. We advise early booking.
[btnsx id="4853″]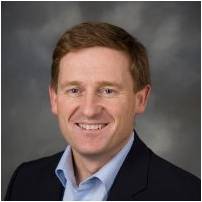 About Dave Silke, VP Global Demand Center, Juniper Networks
Dave Silke has led Juniper's Global Demand Center for the past eighteen months. Previous to this, Dave was the head of Juniper's EMEA Marketing organization for three years and drove a marketing culture focused on creating new pipeline and business opportunities. Before joining Juniper he led Brocade's EMEA marketing team and Nortel's EMEA and Asia Pacific Marketing team.
Prior to these multi-national roles, Dave worked across sales and marketing for a variety of small companies and agencies. Throughout his career, Dave Silke has been an advocate for the profession of marketing and driving a clear understanding of the business values and impact that marketing can drive.
Dave's keynote will follow a practical presentation with the leadership team from Educated Machine. Here, Darragh and Micheal will present a practical session on 'How to Create 3 Months of content in just 1 day'.
"With a little bit of planning, the right tools and balls of steel we've been able to create content at a ferocious rate for our clients and our own campaigns. This content can be used on social media, newsletters, and websites to help position you as an expert in your field or even help with brand recognition. "
What You'll Learn
The tools we use for rapid content generation
Techniques to maximise the content you can create from a single source
How to automate and schedule the distribution of content
Editing, storing and sharing large files
Getting others to share your content
About Educated Machine:
Educated Machine is a Galway City based Educational Company with a background in App and Web Development.
We provide a hands-on approach to the learning of different web development skills. We believe that you deserve to have the skills to build and control your own website. Whether you are setting up online as a business or starting your own blog, we will teach you what you need to know to optimize your results. We provide courses in WordPress development and design as well as app and website development.
About the leadership team and presentors from Educated Machine:
Darragh is a developer, designer, and educator with a degree in Digital Media and IT for Business. He has taught over 500 small business owners online and offline about building an online business with WordPress. He has also worked closely with GMIT, teaching their Creative Enterprise students how to build their own online portfolios and mentoring students.
He has produced graphics, websites, videos, podcasts, and music for his own businesses, and has worked with clients to get their businesses online. He has recently featured as a guest Author in Oisin Browne's most recent no 1 bestselling book "Bin Man's Guide to Marketing".
The founder of Educated Machine, Micheal is a developer of all things Web and App related. He's an enthusiastic historian during the time he's not at work, which usually leaves him around 7 minutes a week to indulge in some proper study. He ultimately wants Educated Machine to become a space agency. He also really loves competency in fictional characters.
BOOK YOUR FREE SEAT NOW TO THIS EVENT.
Note, seats are limited. We advise early booking.
[btnsx id="4853″]
You can follow all of the main parties involved with this event here; @JuniperNetworks @educatedmachine @galwaymarketing @AIBBiz and @portershed