How to turn an unprofitable website into a profitable one in seven easy steps.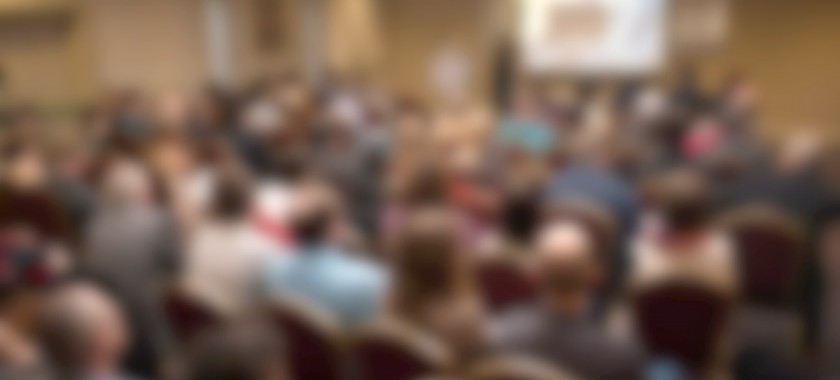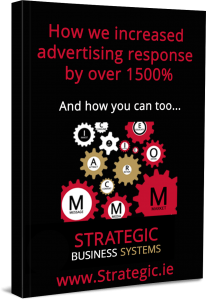 Discover how to turn an unprofitable website into a profitable one in seven easy steps at OMiG's November seminar.  Local "marketing maverick" John Mulry is the founder of Strategic Business Systems who are sponsoring the event.   He will be sharing his array of marketing knowledge which helps business owners to attract more customers/clients, referrals and profits without wasting time or money on ineffective activities.
Following John, a duo from iRadio; Simon Murdoch and Liam Tutty.  In their presentation  'iRadio – Reach, Likes and Micro Sites',  they will be discussing the incredible reach and engagement figures that has grown it to be the 'most-liked' Irish radio station on Facebook.
Kicking things off on the night is John Mulry, an award winning and trusted marketing advisor, speaker, and top selling author with a unique, deep knowledge that spans both online and offline direct response marketing.
He helps business owners get more customers, referrals and profits through his consulting, his done for you marketing funnels, his training courses, books, podcast and private business group in Galway.
When John first started his business rather than accept the status quo of the impending doom of the recession he sought out and has studied under some of the most world-renowned experts in business, direct response marketing and coaching. Experts including marketing legends Jay Abraham and Dan Kennedy, GKIC, lifestyle and business experts Tony Robbins, Dax Moy, and Emmy award winning movie director/branding agent Nick Nanton.
He lives and breeds by his creeds "invest, consume and act" and having an "expect success attitude". John was handpicked by Dan Kennedy and is Ireland's only GKIC Certified Business Advisor.
John has been featured as a guest contributor on numerous publications including Business.com, TweakYourBiz, NUI Galway Sin University as well as been a guest speaker for the SCCUL Enterprise Centre, OMiG, JCI Galway, Galway Chamber of Ireland, the Elite Performance Academy and the Ennis Business Network.
In February 2013, John launched first book Your Elephant's Under Threat which received worldwide acclaim from some of the top business and marketing experts worldwide including: top selling author Brian Tracy, world renowned sales trainer Tom Hopkins, Infusionsoft founder Clate Mask, celebrity branding expert Nick Nanton as well as his own mentor and founder of GKIC, Dan Kennedy.
In May 2014 John won the JCI TOYP (Top Outstanding Young Persons Award) and has been a finalist in the JCI Young Entrepreneur of the year, OMiG marketer of the year and blogging awards.
John launched his second book The Truth! – which hit the t
op sellers three days in a row and received acclaim from customers and clients the world over. He has also launched numerous training programs, courses both online and offline. For more information on how he can help your business join us on November 24th or visit www.JohnMulry.com
Cork native Simon Murdoch is perhaps more noted for presenting the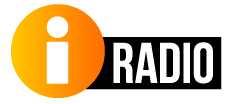 'iWork' slot on iRadio, easing you into your morning routine.  However Simon is also head of iRadio's Social Media and Online Content and has overseen the huge growth in iRadio's online brand and developed iRadio's online and social content strategy to ensure it is on brand, relevant to iRadio's audience and is perceived as a credible content source. iRadio's target market are the 'social generation' and iRadio has adapted to establish itself as a major content sharer, creator and curator.
With iRadio's ability to share brilliant and fresh content both On – Air and Online, Simon has helped it secure its ubiquitous position among the target demographic, constantly generating compelling, relevant and clickable material which has created a social media following of over 430,000 for the station.  Not to mention he is the creative genius behind the Irish Pingu, drumming up over 220k views!
Discussing the subject of micro-sites and their place in your digital marketing plan is Simon's colleague Liam Tutty. As head of creative services Tutty provides creative, integrated programming solutions to potential and existing advertisers. Working on behalf of the station for major brands such as Heineken, Unilever Group, P&G and many more, Liam lead iRadio to the 'Creative Station of the Year' award at the Love Radio Awards in 2013.
He also designed, developed and oversaw the deployment of several key strategies that saw the iRadio direct sales team win 'Sales Team of the Year' at the 2014 Love Radio Awards.  Liam also works closely with Media Central, the newest and most innovative sales house in the country.
Last but not least…
At last months seminar we unveiled some exciting information on the 2016 OMiG Digital Summit taking place on Thursday 21st January 2016, if you missed out do not fret, these can be found here www.galwaymarketing.ie/summit.
Full details will be revealed exclusively at this meet up on Tuesday 24th November, the Harbour hotel, 7pm -9pm.
So do not miss this opportunity to hear from these experts  on how to revamp your digital presence to enhance your profits. As always a chance to chat with the speakers afterwards and network with others attending over tea, coffee and biscuits which are sponsored by Strategic Business Systems.
Tickets can be booked at GalwayMarketing.ie/events including a limited number of free tickets.