Marketing Manager, Galway | Bentley Productions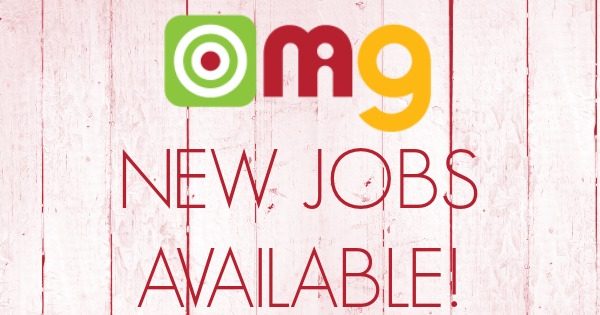 Marketing Manager
Job Description
Role Summary:
Bentley Productions is currently recruiting a Marketing Manager professional to be responsible for the following
areas;
● Developing and maintaining marketing strategies to meet agreed company objectives.
● Evaluate customer research, consumer behaviour, market conditions, competitor data and implement
marketing plan alterations as needed.
● Oversee all traditional and digital marketing activities.
● Create a go-to-market campaign and strategy for a new SAAS product.
Responsibilities:
● Responsible for the marketing of company products and services to the right market whether B2B or B2C.
These products and services include event management, entertainment, production, and software.
● Demonstrate technical marketing skills and company product knowledge.
● Develop an annual marketing plan, marketing policy, and strategy in conjunction with the sales team. This
should detail the year's activity to meet agreed company objectives.
● Social Media Marketing – to take overall responsibility for the company's digital and social media
marketing presence. Implementation of social media marketing strategy in line with overall company
objectives, with responsibility for design, content, promotion, engagement and conversion strategies as
well as measuring, analysing and reporting on results. Scheduling posts using Zoho Social software.
Manage company social media platforms for Facebook, LinkedIn, Twitter, Pinterest, etc. Become an
advocate for the Company in Social Media spaces, engaging in dialogues and answering questions where
appropriate. Develop a strategy and implement a proactive process for capturing customer online reviews.
Monitor online ratings and respond accordingly.
● Brand Management – Take overall responsibility for company brand management for each service
including regular searches on online forums and industry directories.
● SEO Strategy – To work on the company's SEO strategy alongside the company's SEO consultant.
● PPC Strategy – Manage the company's PPC strategy alongside the company's PPC consultant.
● Blog & Newsletter Writing – To create, schedule, post and manage company blogs and newsletters.
Update company website – WordPress interface.
● Budget management – To deliver all marketing activity within the agreed budget.
● Company Database – To develop and update the company marketing database.
● Print Production – To manage all aspects of print production, receipt and distribution.
● Manage company attendance at trade shows and trade events.
● Manage media and marketing communication.
● Assistance with web and interactive media design.
● To achieve frequent, timely and positive media coverage across all available media.
● To conduct market research in order to identify market requirements for current and future products.
Job Specifications:
● Degree in marketing ideally with post qualification experience of 1 – 3 years.
● Ideally with knowledge or exposure to the events and entertainment industries or experience with a
company in a related company sector.
● Knowledge and an ability of developing, maintaining and delivering on marketing strategies to meet company
objectives.
● Demonstrates creativity and documented immersion in Social Media.
● Proficient in content marketing theory and application. Experience sourcing and managing content
development and publishing.
● Displays in-depth knowledge and understanding of Social Media platforms, their respective participants
(Facebook, Twitter, Google+, YouTube, Instagram, Pinterest, etc.) and how each platform can be deployed
in different scenarios.
● Maintains excellent writing and language skills.
● Enjoys a working knowledge of the blogging ecosystem relevant to the Company's field.
● Exceeds at building and maintaining relationships, online and off.
● Makes evident good technical understanding and can pick up new tools quickly.
● Maintains a working knowledge of principles of SEO including keyword research.
● A strong understanding of customer and market dynamics and requirements.
● A willingness to travel nationally and possibly internationally.
● Note that this position requires working occasional evenings, weekends and unsociable hours.
Applications to: emma@bentleyproductions.ie
Closing date: Friday 9th December