Final call to submit your best work to the OMiG Digital Marketing Awards, backed by AIB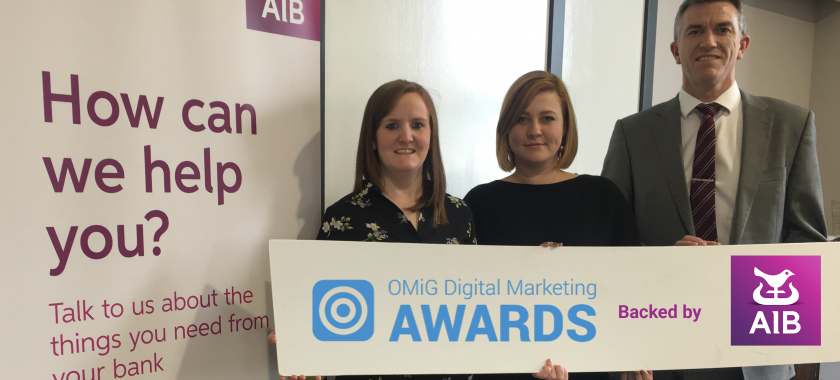 The OMiG digital marketing awards 2017 will take place on Friday 26th May at the Town Hall Theatre, Galway.  The final deadline for entries is fast approaching tomorrow Friday 28th April.
The awards programme is well established in its fourth year and celebrates the best digital marketing campaigns throughout Galway city and county.
The awards are held in partnership with Galway's Local Enterprise Office, the Connacht Tribune Group and Bentley Productions.
This year OMiG is delighted to welcome AIB on board as the main sponsor, enabling further expansion of the awards.  It is a natural match for OMiG due to AIB's backing of the Porter Shed in Galway's Innovation District, where OMiG host many events.
The award categories range from "Best Website" to "Best Digital Marketing" and are revised this year to ensure inclusiveness and relevance for both large and small businesses. In addition, there will be a Special Recognition Award as well as an award for the best Student Project which is open to students over the age of 18.
In addition to a specially designed trophy winners will be eligible for cash awards and media packages up to the value of €500 each.
Online badges will be given to all entries for display on their websites and social media.
The nominations for the awards 2017 are open until Friday, 26th April at 17:00 via the OMiG website at www.galwaymarketing.ie/awards/.
To celebrate the winners and finalists, an awards ceremony will take place Friday 26th May at the Town Hall Theatre.  Along with the celebration of the winners and finalists, we will be hosting a panel discussion by some of Ireland's Top Digital Marketing Executives.