Business Development Opportunities [Galway] – French / German / Italian and Spanish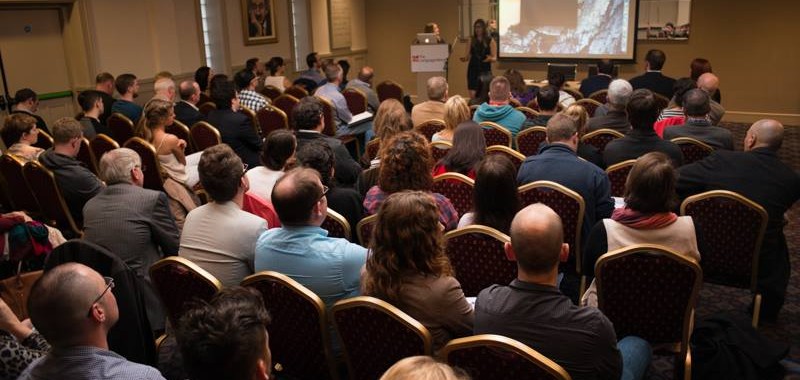 Job Desription sent in by Siteminder.
Entry Level Business Development Opportunities – French / German / Italian and Spanish Speaking Sales Development Representatives (Cloud Technology)
Be part of something!
New entrant to the Galway market
Join a dynamic, fast-paced team
Fluent French & English communication skills required
Fantastic entry-level opportunities for motivated self starters eager to begin an exciting career in the sales or technology field!
Why this Role?
A brand new entrant to the Galway market, SiteMinder is a multi cultural tech pioneer undertaking massive growth. We are an energetic, fast-moving company that has managed to retain our start up heart and sense of humour whilst taking over our industry as the partners of choice for over 20,000 hoteliers worldwide. Backed by the same investors at Facebook, Netflix and Spotify, we're an Australian software company with market leading products that support hotels to manage and maximise their online presence. We've been recognized as one of the inaugural top 20 Tech Pioneers of 2016 by the Australian Government and listed as one of Deloitte Technology's Fast 50 for five years in a row.Headquartered in the historic Rocks area of Sydney, and with offices in Bangkok, London, Dallas and Cape Town, we recognized an affinity with the lifestyle and vibrancy offered by the local environment and so we're excited about the opportunity to grow our operations here in the heart of Galway City.While you may not have heard of SiteMinder before now, you could soon find yourself working with an exciting brand that is well known and highly respected across the globe – and you will enjoy working with our clients and prospects because they love how our products make it so much easier for them to run their businesses.
The Opportunity …
We are now looking for a number of Graduates to join our dynamic, fast-paced sales team!If you are fluent in above languages, even better!!This is an entry level role where you will have the opportunity to lay the foundations of your career in a highly collaborative & learning environment that invests in training graduates in all our market leading products and developing you for promotion to a fully fledged Sales Executive – ideally before Christmas! (and understand all about our products and learn great sales skills in preparation for promotion into a Sales Executive position – ideally before Christmas!)
As well as benefitting from (working through) our awesome training program, you will start your role at SiteMinder contacting potential hotel clients in your allocated territory – you'll be gaining their initial interest in our amazing product suite and qualifying leads for our more experienced sales executives to action
If you're a quick learner and a great performer, you'll soon have the opportunity to be directly selling our market leading Software-as-a-Service (SaaS) products, that are cutting edge and new to the market.
Full product training and sales mentoring will be provided.
This is an entry-level opportunity to start an exciting career for someone who is eager to enter the sales and/or technology field!
What you bring to the table…
Exceptional communication skills, verbal and written, required.
Fluency in additional language is a huge plus.
A real passion for sales.
Some experience in a customer-facing role or a love for regular human interaction.
Exceptional verbal and written communication; strong phone skills are vital!
An enthusiasm for new technology and a strong technical aptitude.
Self-motivated.
If the word "NO" just makes you more adamant to succeed at something, then we would definitely like to speak with you!
We offer…
Supportive management who love coaching and growing talented salespeople
Best in class sales and product training programme
Market leading products that solve real client problems
Realistic targets and activity based bonuses, with competitive commissions upon successful promotion
Open and sociable working environment
Competitive benefits package
A bit more about us…
With a foundation of exceptional products, SiteMinder leads the market in hotel distribution technology, constantly challenging the status quo to provide innovative cloud-based solutions that allow hotels to connect more easily with their customers. With the support of approachable leadership and a welcoming sales team who know and love what they do, you can expect an open, collaborative and sociable working atmosphere where innovation and delivering an outstanding client experience are at the centre of our work. If you have a passion for sales and are keen to kick-start your career, we'd like to hear from you!
To Apply:
If you think you have the skills and passion we will give you the support and opportunity to grow your career. If you would like to be considered for the role, we would love to hear from you! Click here to access role on SiteMinder;s website.