Job Fairy: Marketing Manager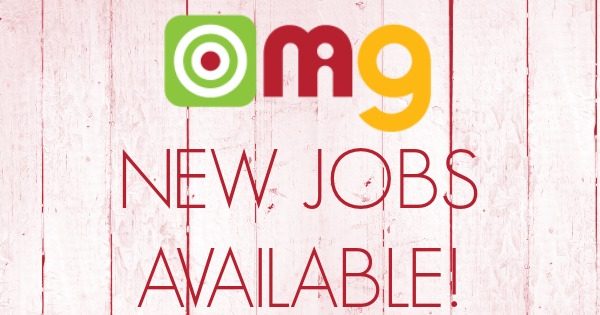 MARKETING MANAGER (Athlone)
Whether you have an eye for sleek, modern bathroom interiors or have your sights set on the ultimate off-road vehicle, chances are you will have seen our products in one of their many attractive finished forms.
Athlone Extrusions is a market leader in the UK and mainland Europe as a manufacturer and supplier of high quality thermoformed plastic sheets for advanced applications in the sanitaryware, automotive and furniture sectors.
We've been responding to the ever-evolving requirements of our dynamic international marketplace since our foundation in 1971, growing the business through continuous investment in product and process innovation.
The company currently employs 160 people – located at our manufacturing headquarters in Athlone as well as in sales and customer support operations in Birmingham, UK and Tilburg, Netherlands. In addition, we work with agents who represent us across a number of markets including Eastern Europe, Scandinavia, France, Germany, China and South Africa.
To optimise our market positioning for future growth we wish to appoint a Marketing Manager who will join the management team in 2016 and will be based in Athlone.
This is a fantastic opportunity for a dynamic and committed marketing professional who is motivated by the prospect of shaping and delivering a clear, actionable marketing strategy for Athlone Extrusions to achieve its ambitious growth targets to 2020.
The ideal candidate will be:
an accomplished marketer who will apply customer insights and competitive intelligence across the business to inform future marketing and sales strategy
an excellent communicator both internally and externally who relishes the challenge of embedding modern marketing practices in a B2B industrial product environment.
experienced at operating in international customer environments, preferably with proven marketing or business development experience in mainland Europe.
Role Responsibilities
Revise and enhance Marketing Communications in all formats: messaging and value propositions, product marketing collateral, company website, content marketing across relevant digital channels.
Work with all colleagues to drive consistency in marketing communications across the business
Contribute to the development of a Customer Contact Programme to forge strong end customer relationships
Evaluate and propose relevant industry event opportunities in key markets to enhance Athlone Extrusions brand awareness.
Identify best-in-market channels to reach target customers e.g. online trade press, industry-specific influencer groups and forums
Be the in-house champion to ensure that the marketing capabilities of our new CRM system are fully utilised e.g. customer intelligence sharing, lead generation, e-mail marketing campaigns, newsletters, internal communication tools
Develop and implement athree yearMarketing Plan for Athlone Extrusions, prioritising customer segments with most growth potential that will contribute to us achieving our growth plans.
Qualifications and Experience
Primary Degree in Marketing and/or post-graduate qualification in Marketing is essential
Minimum 8-10 years of progressive B2B marketing experience
Some B2B product marketing experience desirable but not essential
Accreditation in digital marketing desirable –hands-on experience of digital marketing is preferable (Content Marketing, SEO, Google Analytics,)
Experience working with international customers and across cultures would be a distinct advantage
Skills and Characteristics
Strong team player who is skilled at working collaboratively to achieve business objectives
Assertive and persuasive communicator with excellent interpersonal skills
An entrepreneurial spirit that will bring an energised resilient approach to the role, aimed at achieving a sustained strategic focus on marketing in the company
Results-driven, methodical working style, capable of managing a number of projects simultaneously
Package & Benefits
This is a permanent full-time role, subject to successful completion of a six-month probationary period.
Starting salary will be commensurate with experience.
Additional benefits will be negotiable for the successful candidate at the offer stage.
How to Apply/ Contact Details
We have engaged the services of Angela Byrne, Klartext International Business Development consultants to work with us on securing the right candidate for this important new role at Athlone Extrusions.
Please send your CV and a detailed cover letter to Angela by email to angela.byrne@klartext.ie . If you wish to discuss this opportunity in advance of submitting an application, you can contact Angela at 087-7539075.