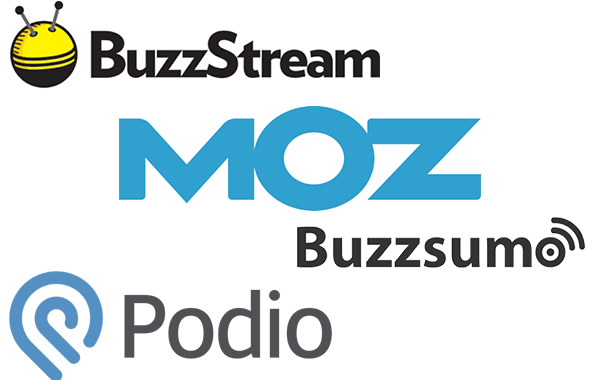 Content marketing is on the rise and Ireland is no exception. More people are getting their news online from social media or online publications. If a brand wants to advertise themselves to a wide audience, online is the ideal space. If you go onto almost any online publication in 2015, a substantial amount of the content posted by the writers was pitched to them by someone working on behalf of a brand at a content marketing agency. At OMiG we want to help you to become familiar with the new tools and terms arising in the marketing environment.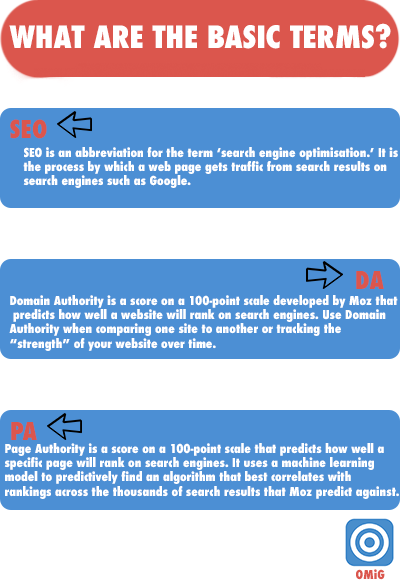 Below are several different tools that marketers working in the digital space find to be useful. Each have free services and software available as well as paid services and software. All offer free trials to test out the tools ands see if they will fit your needs and goals.

Moz is a marketing software service that sells inbound marketing and marketing analytics software subscriptions. However, they also have many free services/software including those for SEO (search engine optimisation), for local marketing, for Twitter analytics, for custom data analysis and a useful collection of free resources.

How can I use Moz?
Moz can be used to help you research and find a website to pitch your content to. By downloading the Moz bar for your browser (e.g Google Chrome) you will be able to see up-to-date data and measurements of that websites placement in search engine results. The higher the DA (explained in the infographic below), the more visitors that website may have. More information on Moz can be found at www.moz.com

BuzzStream discovers contact information, social profiles, and site metrics. It's easy to prioritize the most important, influential contacts. It automatically saves your emails and tweets and lets you set reminders to follow-up so you won't lose track of a conversation or project. It gives your entire team one centralized database to work from. You can collaborate with teammates, share notes, and keep projects organized.
How can I use BuzzStream?
BuzzStream can be used to store all your contacts, past, future and present. Make a folder per project and build your list of contacts within it. As you make progress with the contact you can change the status along side their name to help yourself and teammates stay updated and organised. Enter the contacts Twitter username into their profile and BuzzStream will transfer over their profile picture and allow you to have a look at their most recent tweets before reaching out to them which is always helpful for the opening line of an email. More information on BuzzStream can be found at www.buzzstream.com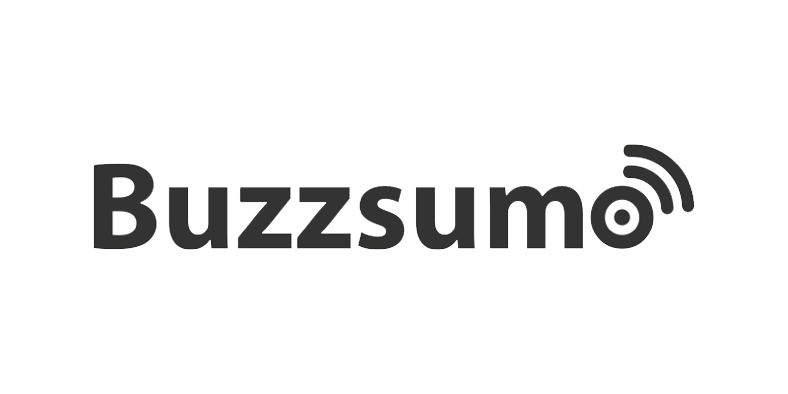 BuzzSumo is a helpful search tool that tracks content on all social networking sites and ranks them based on the number of shares on Facebook, Twitter, LinkedIn, Google+, and Pinterest. It monitors content by topic or user and uses an advanced search engine to deliver accurate results.
How can I use BuzzSumo?
BuzzSumo allows your team to track the performance of a campaign by tracking how the campaign has been shared all over the internet. Take the links from BuzzSumo and compile them into a Google Document to track performance. BuzzSumo is great for monitoring your competitors' content allowing you to make comparisons and improve your website's performance. Some of the things you can analyze are the average shares, shares by network, content format, day published, content length and most shared domains. This tool also lets you find the influencers and get to know what they are sharing online. You can also choose to get alerts via email based on a number of things – when an article mentions your keyword, when an author publishes an article or when your competitor publishes a post. More information on BuzzSumo can be found at www.buzzsumo.com

Podio supplies a web-based platform for organizing team communication, business processes, data and content in project management workspaces. Users can also select business "apps" from an online app store or build their own according to project needs.
How can I use Podio?
Podio is useful for tracking the progress of campaigns and to communicate as a team posting constant updates on new developments. Podio makes deadlines, responsibilities and goals clear for everyone – and they're always up to date. With transparent, organized projects, you'll never need to slow your team down to get a status update. You'll have the oversight you need to see if everything's on track. You and your team define all the structure of your content, reports and overviews. So you can run projects your way, unhindered by workarounds imposed by rigid software. Whether you need an immediate answer from your team or just want to share some great resources and insights, Podio puts all your conversations in one place in the context of the work you're doing. This enables you to tighten your communications without increasing everyone's email load. More information on Podio can be found at www.podio.com
– Kellie Murphy, OMiG Student Ambassador
– Click Here for Kellie's LinkedIn